RLS Tutoring is excited to announce our after school programs that will be offered at St. Peter School this upcoming school year:
Chess - Grades 1-8
Studies have shown that students who play chess do better in school. Chess has shown to enhance the analytical, critical thinking, and visualization skills. With this in mind, students will be taught the basics of chess playing. This program will teach the students, through lessons that build on each other, to play the game of chess. Benefits from learning chess include an improvement in concentration and memory, enhanced reading and math skills through problem solving, foster logic and critical thinking, and learning that actions have consequences.
Date
Thursdays (First Quarter)
Cost
$80
(for 8 sessions)
HSPT Preparation - Grades 7-8
The High School Placement Test (HSPT) Preparation Class will help prepare students for the test used by many area Catholic High Schools for admissions, placement, and scholarship decisions for incoming students. The class is structured to address the various subject areas included in the test. Classes will focus on verbal, mathematics and quantitative, language, and reading skills. In addition, students will take diagnostic and practice tests that will be scored. Speed and strategies for standardized multiple choice problems will be emphasized and practiced on several subject quizzes throughout the course. . Students will be asked to bring a binder with dividers.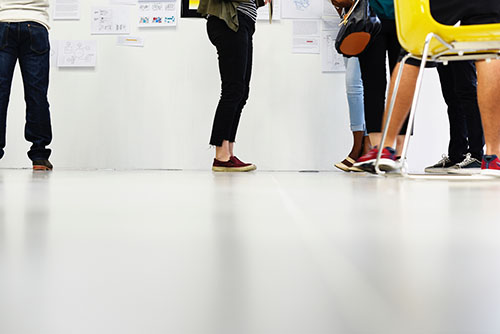 Date
Tuesdays (First Quarter)
Cost
$150
(for 10 sessions)
Forensics - For students grades 1-5
"Forensics is a science that is a lot like a game! It involves finding clues, piecing together a puzzle, and solving the mysteries left behind at a crime scene. Forensic science includes the preservation and reconstruction of evidence after time has passed."
Kids Ahead - Subject - Forensics
The founder of Thomtro Teddy Bears has reported a top-secret teddy bear missing. The prototype of the new teddy bear was locked in the safe in Mrs. Thomtro's office and was scheduled to be put into production later this year. The prototype for the new "Jefferson Bear" is worth millions to the company. Be the first to solve the case!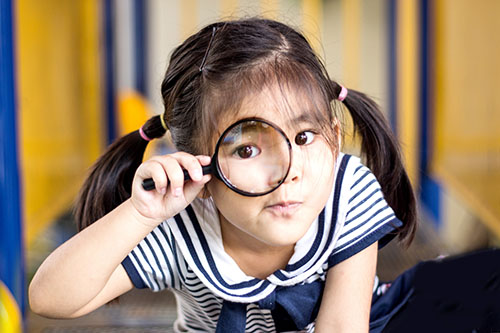 Date
Tuesdays (Second Quarter)
Cost
$120
(for 8 sessions)
Intermediate Chess - For students grades 1-8
Students in Intermediate Chess will learn more opening moves and checkmate strategies as they hone their chess skills. In addition, students will learn variations of playing chess.
Date
Thursdays (Second Quarter)
Cost
$80
(for 8 sessions)
Project-Based Learning - For students grades 1-5
Program description coming soon!
Date
Tuesdays (Third Quarter)
Cost
$120
(for 8 sessions)
Intermediate Chess - For students grades 1-8
Students will continue to learn advanced strategies as they develop their chess skills. Chess players  will be invited to participate in a chess tournament that will be held some time in March to represent St. Peter School. Sign up for this class and win the first place trophy for your school!
Date
Thursdays (Third Quarter)
Cost
$80
(for 8 sessions)
Risk Strategy Club - For students grades 3-8
Studies have shown that strategy board games help students gain confidence, build self-discipline, increase concentration, and develop critical thinking skills. The game of Risk also helps children to learn about math, in particular, statistics. During this class, students will learn the principles of diplomacy, conflict, and conquest while playing the game of Risk.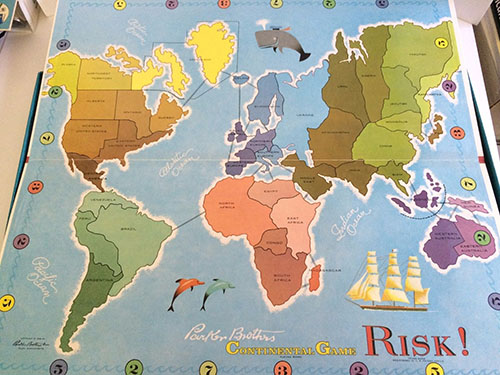 Date
Thursdays (Fourth Quarter)
Cost
$120
(for 8 sessions)
Pirate Adventure - For students grades K-3
"Land ho!" screeches Coco the parrot. He is on the lookout, circling high above your ships. In front of you lie the islands of Catan: many small islands with lush forests, golden yellow sugar cane fields, and volcanic cliffs studded with mysterious caves—an ideal home for adventurous pirates! Young students will learn the process of resource-trade-build, the basic principles of business commerce through play of the Catan Junior game.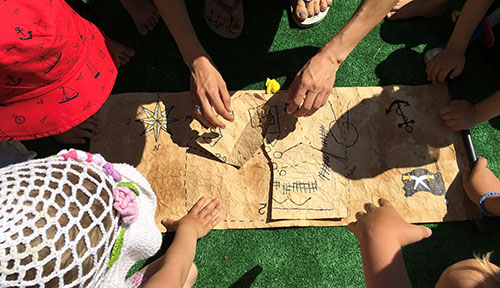 Date
Tuesdays (Fourth Quarter)
Cost
$80
(for 8 sessions)
"Weekly tutoring sessions with RLS Tutoring has given our sixth grader more confidence in terms of organization, preparedness and having a true understanding of the current materials that are being covered in all subjects. We didn't know what to expect when we started this tutoring program last school year. The sessions - including summer tutoring - have exceeded our expectations in all ways. I have listened in on a few of the sessions and I can honestly say, our RLS Tutor / Mrs. Biegalski is really engaging my son and helping him understand very important concepts. I know he's better prepared each week as a result."
-Denise H
"Kathy has worked with our twin sons over the last three years. She does an amazing job tuning in to what they need and has a different approach depending on the individual needs. She has a unique ability to access the areas they need the most help in and motivates the student to do their best. Kathy has a special gift in connecting with a child and helps them build up their confidence levels along with learning
and organizational skills."
-Michelle S.
"Kathy Biegalski is a "hands on educator" who is always available to her students. I am impressed by her thorough and compassionate teaching style. She is tutoring both of my children.
They are both on honor roll this semester and we are all thrilled!"
-J. D.
© 2018 RLS Tutoring, Inc • 410 Moorfield Ave. North Aurora, Illinois 60542 • 847-208-2553