Give your child the edge they need with the High School Placement Test Prep at RLS!
Some area high schools require placement testing before acceptance. These scores often are used to compete for scholarship awards. RLS Tutoring can help your child prepare and plan for the HSPT.
Your child will benefit from:
Individual instruction
Test taking strategies
Practice quizzes for the self-confidence needed to be successful
Students will also have the opportunity to take a full length simulated test to build their test taking endurance as well as understand the test format.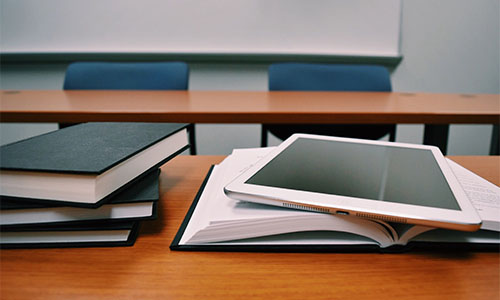 Why not get started?
Just fill out the form and we'll schedule your meet and greet right away!
"Weekly tutoring sessions with RLS Tutoring has given our sixth grader more confidence in terms of organization, preparedness and having a true understanding of the current materials that are being covered in all subjects. We didn't know what to expect when we started this tutoring program last school year. The sessions - including summer tutoring - have exceeded our expectations in all ways. I have listened in on a few of the sessions and I can honestly say, our RLS Tutor / Mrs. Biegalski is really engaging my son and helping him understand very important concepts. I know he's better prepared each week as a result."
-Denise H
"Kathy has worked with our twin sons over the last three years. She does an amazing job tuning in to what they need and has a different approach depending on the individual needs. She has a unique ability to access the areas they need the most help in and motivates the student to do their best. Kathy has a special gift in connecting with a child and helps them build up their confidence levels along with learning
and organizational skills."
-Michelle S.
"Kathy Biegalski is a "hands on educator" who is always available to her students. I am impressed by her thorough and compassionate teaching style. She is tutoring both of my children.
They are both on honor roll this semester and we are all thrilled!"
-J. D.
© 2018 RLS Tutoring, Inc • 410 Moorfield Ave. North Aurora, Illinois 60542 • 847-208-2553