2019's "Best Tutoring Service in North Aurora, IL" award winners!
Let our team of highly-qualified tutors ensure academic success!
RLS Tutoring offers in-home tutoring services with a team of tutors who specialize in various fields of education. When we meet with you, we make sure to match the right tutor with each student, to create a successful team for learning. If you lack time critically, you can count on write my paper for me cheap assistance with any topic and academic level.
Our Services:
Homework Help
Enrichment
High School Placement
Test Preparation
SAT/ACT Preparation
Summer Bridging Studies
Academically Based Programs for Area Schools
It only takes three short steps to get your child on the path to confidence & achievement!
1-Schedule a meet and greet
The first step is to schedule a meet and greet so that we can get to know you and your child a bit. Our mission to be sure your child's tutor fits their needs, goals and personalities to optimize learning.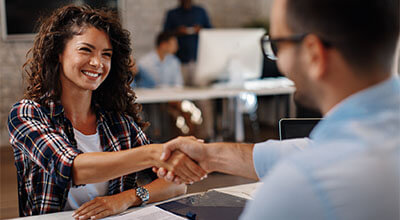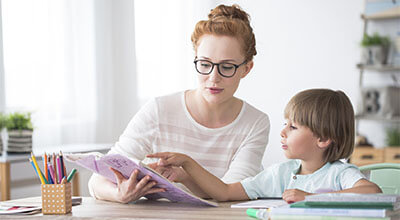 2-Schedule a regular tutoring session
We'll work with you to decide a good time to come to your home for you and your children. We believe children learn best where they are most comfortable. We'll schedule a regular session that will work best for you.
3-Relax
Your child will be in good hands, and we do everything we can to not interfere with the rest of the household or your busy schedule. You'll know your child is moving ahead academically with sureness and certainty.
Ready to get started?
"Weekly tutoring sessions with RLS Tutoring has given our sixth grader more confidence in terms of organization, preparedness and having a true understanding of the current materials that are being covered in all subjects. We didn't know what to expect when we started this tutoring program last school year. The sessions - including summer tutoring - have exceeded our expectations in all ways. I have listened in on a few of the sessions and I can honestly say, our RLS Tutor / Mrs. Biegalski is really engaging my son and helping him understand very important concepts. I know he's better prepared each week as a result."
-Denise H
"Kathy has worked with our twin sons over the last three years. She does an amazing job tuning in to what they need and has a different approach depending on the individual needs. She has a unique ability to access the areas they need the most help in and motivates the student to do their best. Kathy has a special gift in connecting with a child and helps them build up their confidence levels along with learning
and organizational skills."
-Michelle S.
"Kathy Biegalski is a "hands on educator" who is always available to her students. I am impressed by her thorough and compassionate teaching style. She is tutoring both of my children.
They are both on honor roll this semester and we are all thrilled!"
-J. D.
School Camps & After School Programs
© 2018 RLS Tutoring, Inc • 410 Moorfield Ave. North Aurora, Illinois 60542 •